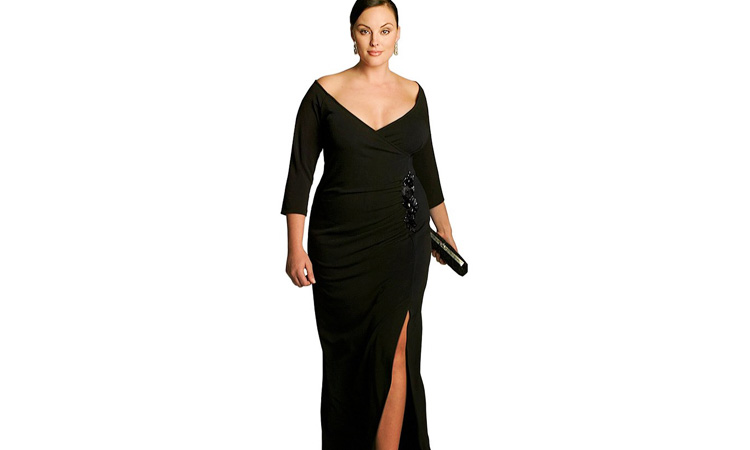 Finding a Plus Size Special Occasion Dress
It could be a known fact that more than 66% of women in the USA today wear a size 12 or larger. It is terribly frustrating to have an idea of what you would like to wear to that office…
It could be a known fact that more than 66% of women in the USA today wear a size 12 or larger. It is terribly frustrating to have an idea of what you would like to wear to that office or holiday function, or any special occasion for the matter, and not be able to find the dress that you truly want in the local stores or boutiques. When you do set your eyes on that special dress, you cannot find your size as all the dresses are either a size 6, 8, or 10 and you are definitely NOT one of those.
Well, have you ever thought about the ease and convenience of online shopping? Certainly, you have bought gift baskets or a set of dishes on the internet but a formal occasion dress? That must be truly beyond your comprehension and a new frontier for you but stress no longer, as you can successfully purchase a plus size formal gown online.
These are the rules:
1. Have an idea about fabrics, their textures, and quality. Every good clothing website will state the type of fabric used on the description summary of the dress. Special occasion dresses are usually made of synthetic fabrics nowadays, due to lower costs and their ability to be wrinkle-free. Visit stores and boutiques in your area and very soon, you will be a fabric expert!
2. Also visit physical stores to see what colors and styles fit your shape and figure and have an idea what you would like or not like on you. Are the styles on the racks too dowdy or are they just plain revealing? Are the colors too loud and bold or are they just plain boring? You will choose the style and color basing on what is socially acceptable for that special event and what will look great on you.
3. Basing on previous shopping experiences and yes, mistakes of the past, you will also have a clear idea of what is becoming on you and to you.
4. Buy or borrow a tape measure (the vinyl or cloth type), if you do not have one already. This is the best tool to obtain your body measurements accurately. Measure over your undergarments, your chest, waist, and hips. Place the tape measure snugly and firmly over your body and not too tightly. Write these numbers down in inches.
5. Now for the best shopping online experience ever, ensure that you select a dress size basing on these body measurements of yours. Remember that every manufacturer size their dresses differently, especially special occasion dresses. There is no standard American size chart for women's clothing. What is normally a size 16 to you, is probably not the same when it comes to formal wear.
6. When selecting a size, please choose the size that corresponds to your widest body part, if your body measurements are not ideally proportionate. Social occasion dresses are not everyday clothing and are highly tailored and constructed. You may have to follow the rule—"easier to take it in, than to let it out".
7. Visit the various online boutiques out there. If you do not have a website name in mind, do a "search" in Yahoo!, Google, MSN, or AOL for "special occasion dresses", "formal dresses", or "evening gowns", to give you a few examples. All the specialty stores selling these dresses will be in the search results. It is now up to you to visit them and see what they have to offer. Online stores usually have great prices and selections.
8. Remember to allow ample time between the time you shop and the special event because oftentimes, plus size social occasion dresses are special ordered and require a waiting period.
9. If you follow the above rules, your online shopping experience for your plus size formal occasion dress, will be a pleasant one and you will definitely do it again the next time around. Happy Shopping!!