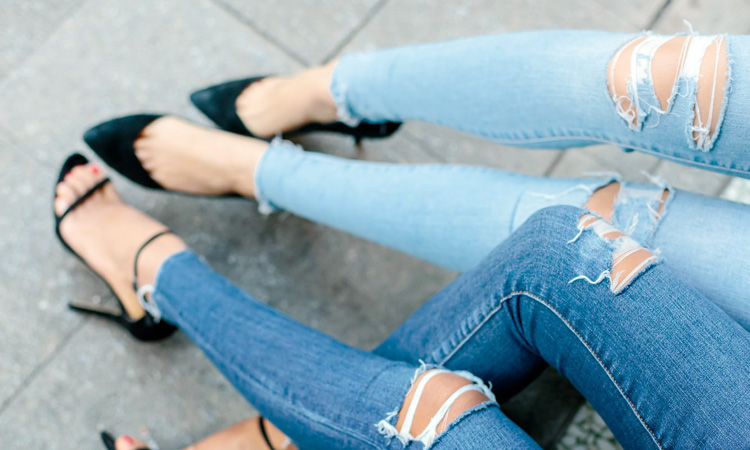 Show Your Designer Jeans Savvy
Oh no! You're having a jeans crisis and can't decide on which perfect pair to buy! Don't despair! Help is on the way. No matter if you are plus size, petite, tall or average, it's difficult to find the perfect…
Oh no! You're having a jeans crisis and can't decide on which perfect pair to buy! Don't despair! Help is on the way.
No matter if you are plus size, petite, tall or average, it's difficult to find the perfect pair of jeans, so we could also use a few tips.
It's not always easy finding the right pair of jeans. There are just too many styles to choose from. By keeping some of these tips in mind you can find that perfect pair of jeans.
Some useful hints include:
· Before deciding on which pair of jeans to wear, it's imperative to choose the type of shoes you'll be sporting. This is because the heel normally will determine how the jean will fall or lay to the ground.
· Also remember that most jeans are not pre-shrunk when you purchase them. So make sure you allow for a bit of shrinkage.
· Low-rise jeans sit low on the waist and provide the perfect opportunity to show off those abs!
· Boot-cut jeans are loose through the leg and wide at the leg opening.
· Flare leg jeans are fun and funky which feature a wide, flared opening at the leg.
· Stonewashed jeans are light and have a more broken-in appearance.
· Distressed jeans have holes, shredding or crinkles to give it that highly worn appearance.
· Dark jeans are the ideal jeans for a night out.
· Not all jeans fit all body types. So keep in mind your body type and jean style when selecting jeans.
· Full-figured body types should choose traditional five-pocket style jeans that aren't too snug. A bootcut jean will help to balance your figure and make your legs appear longer. And always select jeans in a darker shade.
· Slimmer body types look great in jeans with a slight flare at the leg opening. Low-rise and pocket jeans are also good choices.
· Athletic types have narrow hips and athletic legs. Bootcut jeans are flattering as well as low-rise jeans.
· Some of the newest hottest trends in the stores today are True Religion and 7 for all Mankind.
· Today's jeans are not for just wearing around the house. Designer jeans are versatile and trendy and easily transition from daytime to evening.