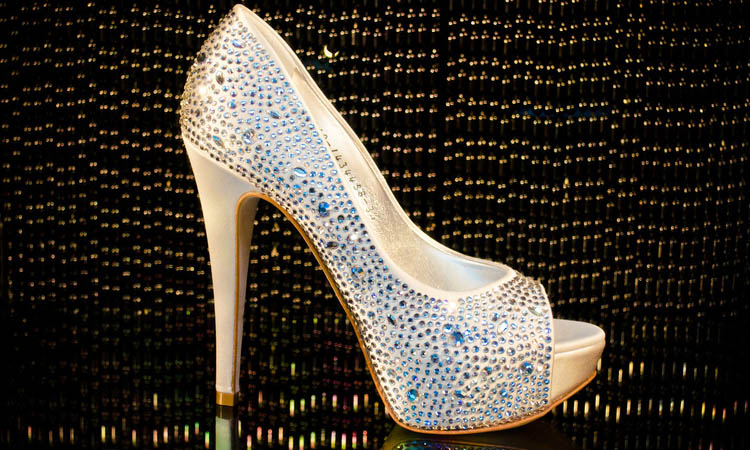 Shoes Every Fashionista Must Have
If you're like most women, you have dozens upon dozens of sandals, sneakers, loafers, flip-flops, boots, and other footwear. But how many of them do you love? Really love? How many fit well, complement your fashion sense, and are versatile…
If you're like most women, you have dozens upon dozens of sandals, sneakers, loafers, flip-flops, boots, and other footwear. But how many of them do you love? Really love? How many fit well, complement your fashion sense, and are versatile enough to serve multiple purposes? Moreover, how many of these shoes do you really need? You may be surprised to learn that the following nine must-haves are the only styles required to create a shoe wardrobe so all-encompassing, so perfect, that no matter what the occasion is, you'll have just the right shoe.
1. Two or three pairs of expensive-looking shoes for a work. Study what your boss is wearing then get yourself two great-looking pairs of similar shoes. Not only will you always look appropriate and stylish. you'll always have a pair clean and ready should one need to go to the cobbler. Need style suggestions? Go with pumps. Not only are pumps flattering and easy to wear, they are the quintessential woman's work shoes, especially for those working in offices, banks, or upscale shops. Opt for a dark or medium neutral. Think black, chocolate, cordovan (an old-fashioned word for cherry-kissed brown), or even burgundy, navy, or charcoal.
2. One warm-weather work shoe. Your best bet is a two-part pump—or one with peep toes— in a light shade such as tan, beige or dove gray.
3. One pair of slingbacks in a neutral shade. They look chic with straight skirts and classic-cut trousers. They can be worn with bare legs or opaque winter stockings. Plus, they work well with formal and near-formal wear, they add sophistication to jeans, and instantly dress up a denim skirt and cardigan like nothing else can.
4. One pair of strappy dress sandals to wear with formal or semi-formal attire. They can sex-up a pair of jeans, too. Best colors: a mid-tone or pale neutral, including metallics such as silver or gold.
5. One pair of neutral-colored casual shoes for weekends. A woman can never go wrong with classics such as oxfords, moccasins, loafers, or clogs.
6. One pair of attractive athletic shoes. They're good-enough-looking for your Juicy Couture tracksuit, yet hard-working enough to perform at the gym.
7. One pair of fashion boots in a medium or dark neutral. Something classic enough for work-wear yet sexy enough to add an edge to jeans and an everyday tee. Top-of-the-calf boots with a flat heel are one of the cold weather season's hottest looks, but are surprisingly in-demand even as the weather grows warmer.
8. Two or more pair of casual, warm weather shoes in a pale neutral or fashion color. Think sandals, ballet slippers, or flip-flops done up in a dressy material like leather. Consider yourself a die-hard fashionista? Find a pair of espadrilles with a low to medium heel. Espadrilles are one of 2006's most coveted warm-weather trends.
9. One pair of galoshes or other weather-protective footwear. If you spend a good amount of time outdoors, go with two pairs . Be sure one is a classic style, such as Hunter Wellingtons in navy, green, red, pink or pale blue.
So ladies, clean out your closets, and stop spending money on shoes you don't absolutely love or that does not fit well, complement your style and is not versatile to serve multiple purposes. If you follow the above tips you will create a woman's fashion footwear wardrobe, that no matter what the occasion is, you will have the perfect shoe.